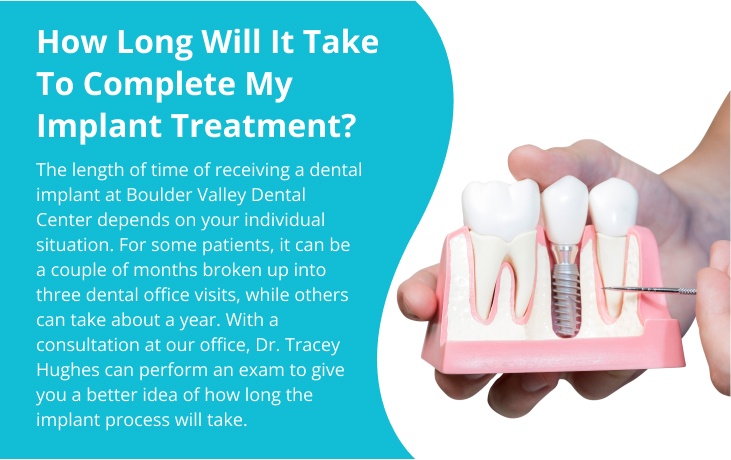 Are you missing a tooth? Aside from the aesthetic issues this problem can cause for your smile, you also experience problems with your dental health as time goes on. Our dentist can fill out your smile during an appointment at Boulder Valley Dental Center for a single-tooth implant in Louisville, Colorado. If you would like to meet with Dr. Annissa Michael to see if you are a candidate for this treatment, call our office at 303-666-8820 and speak with a member of our team.
A bridge can be a great choice to replace a missing tooth. But a dental implant can provide you with a very stable, not to mention comfortable, option. The implant itself is a titanium post that is surgically attached to your jawbone. Along with being sturdier than a bridge, the implant also replaces the missing tooth root. Pressure exerted on the implant from biting and chewing encourages growth and strength in the bone, preventing resorption and giving you a healthier smile. You will need healthy gums and enough bone tissue to support an implant, and our dentist can tell you if you will need additional treatments before staring the implant process.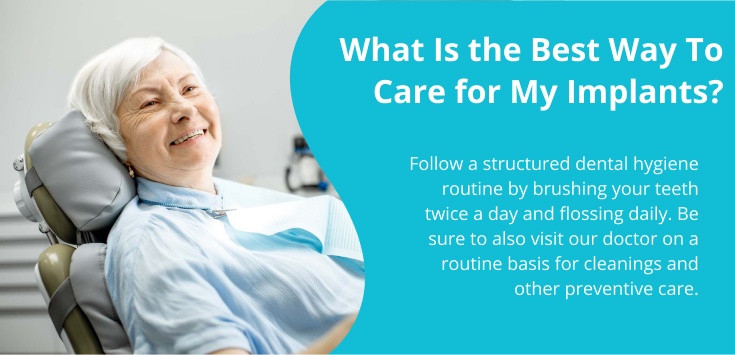 Once the surgical site has healed and the implant has had time to bond with your jaw, our dentist will add an abutment and crown or restoration to complete the process. Your finished restoration will look and feel exactly like your natural teeth and will need no special care. Your restoration can last between seven to 10 years, and the implant itself can help provide you with a lifetime of great smiles. Keep in mind that, once the process is finished, the success of your implant is up to you. You will need to brush your teeth twice a day and floss at least one time each day. You will also need to see our dentist for your regular checkups, eat a smile-friendly diet, and reduce or eliminate your use of tobacco and alcohol.
Are you ready for your new smile? Contact our team to schedule your appointment!