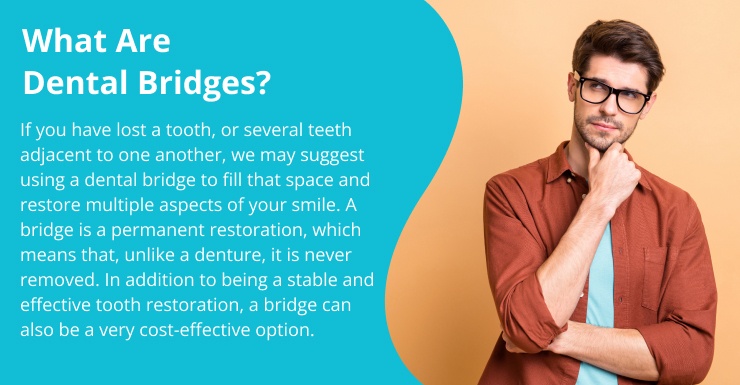 Common Uses for Dental Bridges
Our dentist can use a dental bridge to:
Improve the way your smile looks
Restore the shape of your face, particularly around your mouth
Replace a partial denture
Restore your basic oral functions, such as eating and speaking
Help you maintain proper dental alignment
Reduce stress on other areas of your bite
How Long Do Dental Bridges Last?
With the proper care, your bridge can last up to 10 years or longer before needing to be replaced. When we place your bridge, one of our team members will talk with you about to properly brush and floss your new restoration.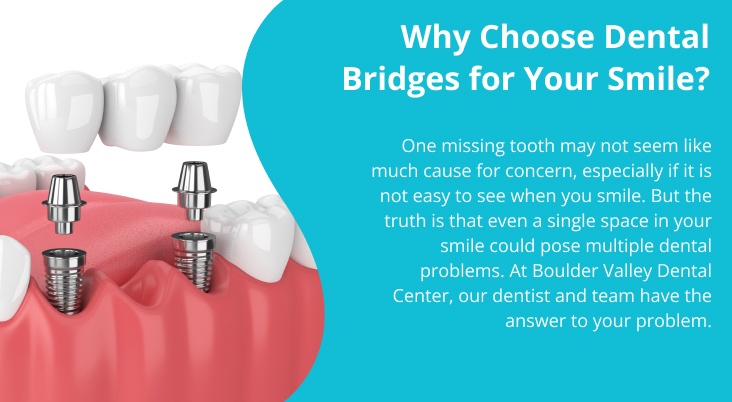 Call 303-666-8820 to schedule an appointment with Dr. Annissa Michael for a dental bridge in Louisville, Colorado.