What Is an Intraoral Camera?
Dr. Annissa Michael may use an intraoral camera when examining your teeth and mouth. Intraoral cameras are small, pen-shaped imaging devices used to take photos of your teeth, gums and other areas of your mouth.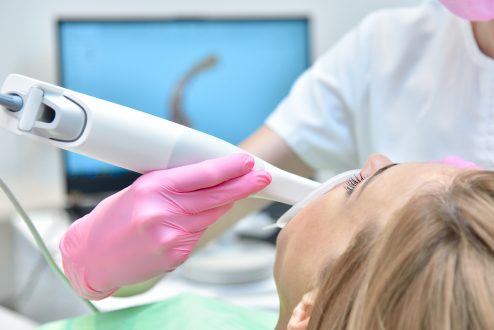 Because this camera is small and easily maneuverable, it can reach all areas of your mouth with ease, including those areas that are otherwise impossible to view. The high-quality color photos captured by the camera give our dentist a greater understanding of your oral health needs and help us diagnose problems such as tooth decay, periodontal disease and tooth damage and provide treatment that meets your needs.
Benefits of Using an Intraoral Camera
Excellent education tool
Images are displayed almost instantaneously
You can see what we see
Better understanding of your oral health
Quick and easy to use
Images can be sent to other dentists or specialists if needed
Help you make informed decisions
Schedule Your Visit With Us Today!
During your visit with our dentist, we may evaluate your smile with an intraoral camera to make sure your teeth are in good shape. For more information about intraoral cameras in Louisville, Colorado, and to schedule an appointment, call Boulder Valley Dental Center at 303-666-8820.