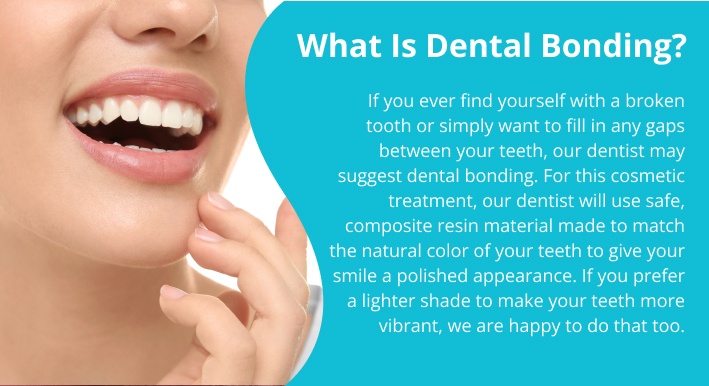 Benefits of dental bonding in Louisville, Colorado
Budget-friendly
Enhances your self-confidence
Quick, comfortable treatment for you to save time in your busy schedule
Safe and secure, thanks to its biocompatible material
No damage to your tooth enamel
Can last between five to 10 years
Improves the color and shape of your teeth
Is Dental Bonding Right for Me?
To know if dental bonding is the right choice for you, Dr. Annissa Michael can gently look at your teeth before starting and completing the bonding process. This can be performed in just one visit to help you get back to a beautiful smile in no time.
If dental bonding sounds like the perfect option for your smile, we invite you to contact us today at 303-666-8820 to schedule an appointment here at Boulder Valley Dental Center.