What Are Inlays and Onlays?
Both an inlay and onlay are used to improve the health and appearance of a damaged tooth. A dental onlay is used to repair damage that affects the cusps, or chewing and biting surfaces of a tooth. An inlay can be used for damage that does not affect those cusps.
Reasons for an Inlay or Onlay
There are a few reasons you might need either an inlay or only placed, such as:
A cracked or broken tooth
A large dental filling
Trauma or tooth decay
Discoloration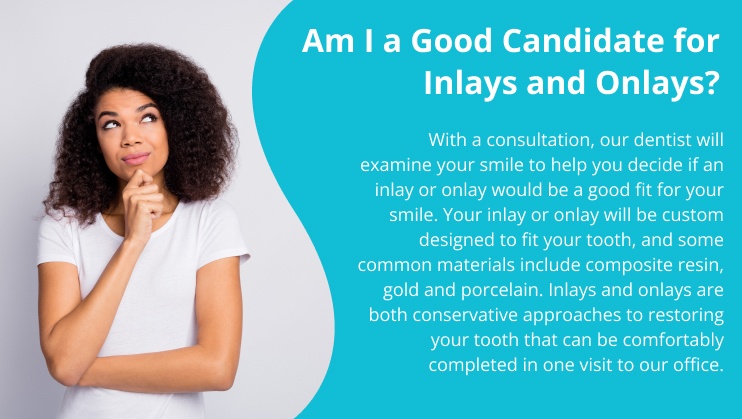 What Should I Expect for This Treatment?
When you come in for a dental inlay or onlay, we will first remove any decay or old filling material from your tooth. Once this is done, we capture a digital impression to design a new restoration. This is done during your first visit here at Boulder Valley Dental Center. For your second visit, we will place the dental inlay or onlay and polish it before you leave.
If you would like to learn more about dental inlays and onlays in Louisville, Colorado, and schedule an appointment with Dr. Annissa Michael, please contact us at 303-666-8820.